We work with companies and organizations of different sizes (from small business and startups to large organizations) that operate in different industries and face different challenges. 
One thing is in common: The need to provide meaningful user & customer experiences through digital products and services.  

The Alpha Bank Group, one of the leading Groups of the financial sector in Greece, has fully embraced user centered design practices across the development of new digital innovative products and services.
The main objective for our collaboration was to validate prototypes with users in two projects:
the first concerned the development of a new mobile app 
the second concerned the redesign of the web banking platform.
We setup and ran a series of moderated usability tests with 40 users in several iterations. This systematic process of validation produced great insights that enhanced the development and optimization of the digital products and services. This is a work in collaboration with Ignota.
Services:
Onsite moderated usability testing (with both desktop and mobile devices)
User interviews 

e-food is an online food delivery platform. A large section of the existing and potential customers (mostly in younger ages) use the site to order food with their mobile devices. E-food product design team wanted to perform a user study targeting young people (e.g. university students etc.). The main goal was to identify and eliminate the main obstacles and usability issues for those users making it extremely easy to order. We collaborated on the planning and setup of a series of usability testing sessions with 20 users. We gathered valuable insights from observing users' interaction; after the analysis of the data collected we were able to provide redesign suggestions that would help designers of e-food to build a new version of the site.            
Services:
Un-moderated remote usability testing (with mobile devices).
Onsite usability testing (with mobile devices).
User interviews.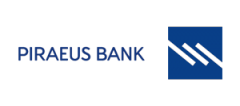 Piraeus bank (one of the largest private banks in SE Europe) wanted to perform research for the design of a user engagement web platform that incorporates gamification-related features.
The main objective for our collaboration was to develop a strategy for building a gamification schema which included the main game mechanics, a roadmap for game mechanics implementation, a list of Key Performance Indicators, a list of user requirements and analysis of users' attitudes and possible behaviors (based on a players' taxonomy model).
Services:
Secondary research

Design of a user survey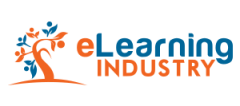 eLearning Industry is a network-based media and publishing company which has become the largest portal and online community of e-learning professionals in the industry. The founder of eLearning Industry wanted to build a new model for the evaluation and benchmarking of Learning Management Systems. The main objective for our collaboration was to conduct an online usability survey targeting e-learning professionals around the world who use Learning Management Systems (LMS). A tailor made questionnaire was created to measure usability attributes and UX perceptions of LMS platforms.  More than 800 e-learning professionals participated in the study and a new UX evaluation model was proposed according to the data analysis.
Services:
Design of an online survey focused on summative usability and UX of Learning Management Systems
Statistical data analysis
Reporting of findings to the industry professionals and academic community through articles and a scientific paper (published in Current Issues in Emerging eLearning).   

World Trade Organization (WTO) operates an e-learning portal (ECAMPUS) as part of WTO technical assistance and outreach programs. This E-learning hub includes online interactive learning courses on a variety of international trade matters. ECAMPUS team wanted to revamp the portal and provide a modern and usable platform to the users. Before starting the redesign process a key requirement was to assess learners' perceptions of usability. We conducted an online usability survey which was tailored to e-learning usability dimensions and provided feedback to e-learning designers that helped them where to focus during the redesign project
Services
Usability Survey (summative)
Data Analysis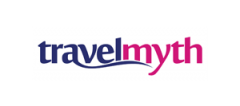 Travelmyth is a hotel and price comparison search engine. During the first stages of the development and deployment of this service the team from Travelmyth wanted to validate the design of the site and find major usability problems and UX related issues. Our approach was to conduct a heuristic evaluation and provide redesign suggestions that helped the product move to the next level.
Services:

This is a work in collaboration with University of Cyprus and Prof. George Chrysanthou. The Leventis Municipal Museum wanted to enrich their exhibits with technological innovative artifacts. They collaborated with University of Cyprus so as to enhance their exhibition for the history of the capital, Nicosia. The team of Computer Graphics Lab - under the supervision of prof. George Chrysanthou - developed a 3D interactive table-top application (The Walls of Nicosia) which represented the fortifications of Nicosia in different historical periods.
This technological artifact became part of the exhibition and the museum wanted to investigate and measure the user experience of children who visited the museum with the "Walls of Nicosia" application. Contextual onsite research was conducted and results verified the main design hypotheses: Children as visitors enjoyed more the 3D interactive application and were more motivated to learn and revisit the museum.
Services:
Contextual inquiry
User interviews  
User surveys
Experimental design and statistical data analysis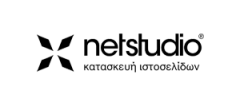 Netstudio is one of the biggest web design and digital marketing agencies in Greece. Except for their remarkable services for websites development, Netstudio is the working machine behind Userfeel, a new remote usability testing platform, which we use in many of our studies. Before our collaboration, Netstudio needed to train the key members of the product design team in certain user centered design methodologies.
We designed and delivered a customized in-house training workshop on UX topics such as gathering user requirements, running stakeholders' workshops, UX sketching and validating in early phases through paper-based prototypes.  
Services:
Affinity diagramming and Brainstorming techniques
Empathy mapping
UX sketching
Paper based prototyping and testing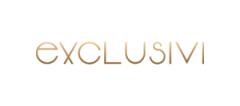 Exclusivi is a hotel engagement platform (with content management system, custom interactive TV apps, mobile app etc.). The challenge was to identify and model the different types of hotel guests which are candidate users of the service. We had to research on their needs, desires and habits during their holiday time. In addition it was crucial to understand the behavior and motivation of the wide range of stakeholders.
Our intervention during the first stages of product development was to conduct in-depth contextual research by observing and talking with hotel guests and interview with stakeholders. The whole process gave us a solid understanding of guests' needs and habits. The main deliverable was documented in 6 typical user personas that would support further the design and development of the product.  
Services:
Contextual research
User interviews
Stakeholder interviews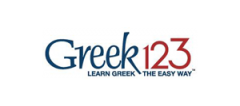 Papaloizos Publications is a second generation family run publishing firm based in USA that specializes in Modern Greek language learning materials for students of all ages. The company wanted to explore the design and development of a new digital learning web app that would be modern and easy to use. Therefore they wanted to adopt a UX driven approach throughout product development.
Our intervention was to help them start the project and guide them through basic UX activities. We conducted a user survey to assess basic needs of students and teachers (in Greek-American schools throughout USA) and their attitudes towards games and game-based learning. Then we setup a remote UX workshop with the product owners where we investigated and analyzed the main business problem, the user categories along with their main characteristics, behaviors and key pain points. We also worked with ideation techniques on numerous features for the new product; we continued with prioritization and identified basic user tasks and journeys etc. This work has been conducted in collaboration with CCSDigital Education.
Services: 
User survey and data analysis
Brainstorming techniques
Affinity diagramming
Empathy mapping
Red routes exercise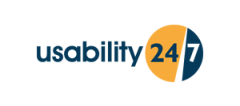 Usability 24/7 is a London based UX Research agency. As accredited usability practitioners we work with Usability 24/7 in several international UX research projects. 
Services:
Usability Audit
Online Research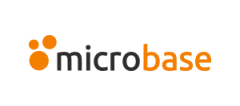 Microbase is a communications software company creating innovative products for telecommunication infrastructure. In a continuous process of advancing the quality of the products and enhancing the skills of its workforce, Microbase wanted to run an introductory training workshop so as to raise awareness of UX methodologies. We delivered a customized in-house UX workshop on topics such as gathering UX requirements, running stakeholders' workshops, visualizing solutions through sketches and testing paper-based prototypes.
Services:
Affinity diagramming and Brainstorming techniques
Empathy mapping
UX sketching
Paper based prototyping and testing