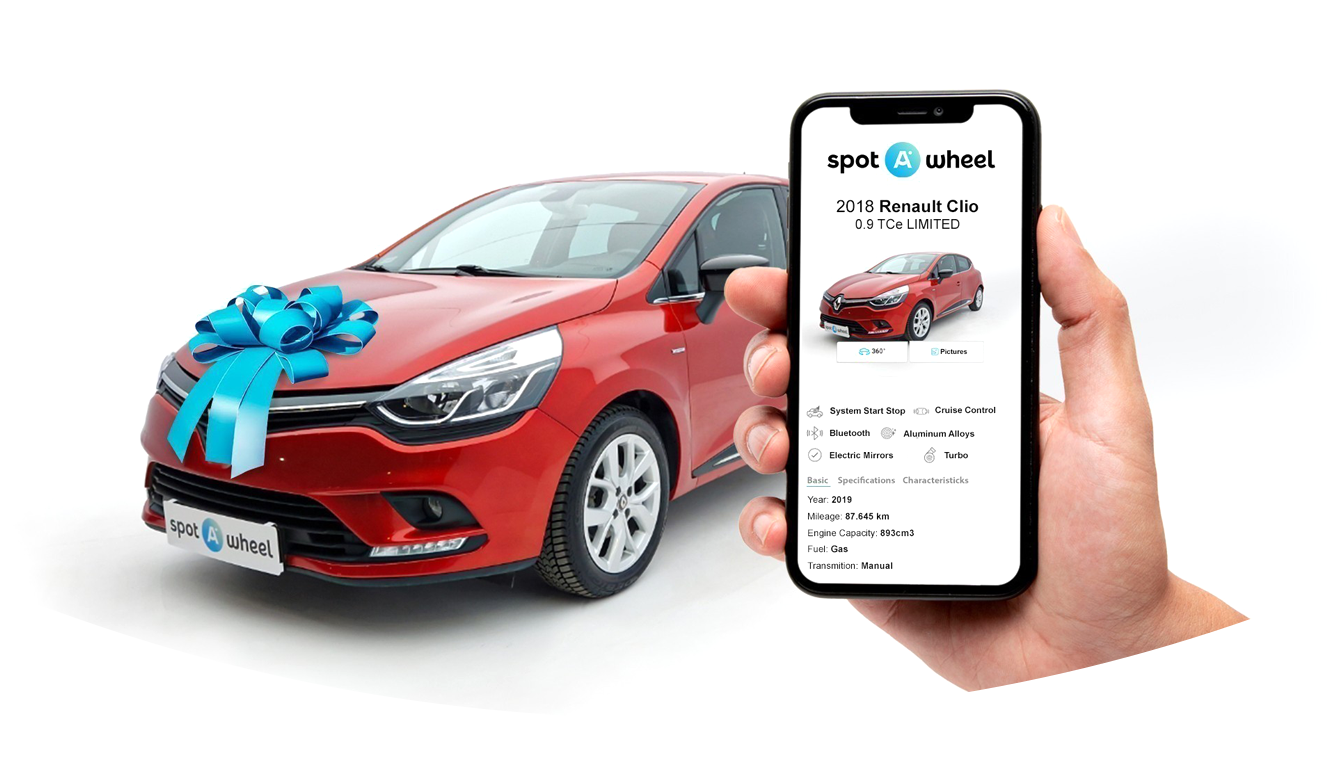 A few words
Spotawheel is the fastest-growing used car platform in Europe, using efficient and customer-centric proprietary technology to empower people to buy a reliable car.
The challenge
Spotawheel, the fastest-growing used car platform in Europe, using efficient & customer-centric proprietary technology, empowers people to buy a reliable second-hand car providing up to a 5-year warranty. It has remarkable growth and recently expanded to Poland & Germany and created a plan to enter other European markets in the next years.
Spotawheel partnered with theUXProdigy with the strategic need to incorporate UX methods & techniques in their workflow that would further support their Conversion Optimization strategy. Additionally, Spotawheel needed support in creating a user-centric culture and hiring new UX professionals that would join their product team. On a more tactical level they needed to:
 
Identify and document the main user personas in 2 respective markets: Greece & Poland

Understand if the current design of the 2 websites (GreeK & Polish) clearly communicates the value proposition

Gather & analyze attitudinal data from visitors to the 2 websites regarding their experience

Identify & prioritize experience design problems on key pages of the funnel
Our approach
Initially, even though it was not a requirement, we conducted a thorough walkthrough of 3 competitive websites in order to get a good grasp on the industry. Then we put a lot of emphasis on stakeholder interviews. Talking to salesmen in both target markets was an invaluable source of information in addition to the competitive study we have done. 
Having reviewed key reports from Google analytics we created a user research plan that would guide us through the process: 
We set up micro surveys on key pages across the funnel to gather attitudinal data right where the experience takes place

We performed UX audit to identify experience design problems and eliminate points of friction

We created a recruitment strategy to perform interviews and we conducted 20 user & customer interviews with people from Greece & Poland​
UX audit was completed first and we provided redesign suggestions to the Spotawheel product team. Then we triangulated the findings of user & customer interviews with the data from micro surveys. After triangulation of the data:
We built research-based user personas that would act as a starting point for the product team to further empathize with the main user categories

We came up with specific insights under two dimensions:
a) Redesign specific aspects of user experience
b) Communicate the value proposition in a more effective way  
The whole process and the methods we used served as the basis for the company in order to create its own research-based, scientific methodology for Conversion Optimization.
Main outcomes
We helped the company to investigate its value proposition across different types of users from 2 countries.
We supported the product team to build solid, research-based, user personas: This increased the level of confidence of the product team.
We helped the product team set up a technology infrastructure to systematically monitor online users' behavior and gather attitudinal data that supplement analytics data.
We identified major friction points that impede the user experience across the funnel.
We provided redesign suggestions (based on user research) to remediate issues on key pages across the funnel.
We educated existing members of the product team on user-centered design techniques.
We advised Spotawheel how to hire new UX professionals and how to integrate a sustainable UX-driven Conversion Optimization methodology into their workflow.
Services and methods applied
Stakeholder interviews

User and customer interviews

UX audit

Micro surveys